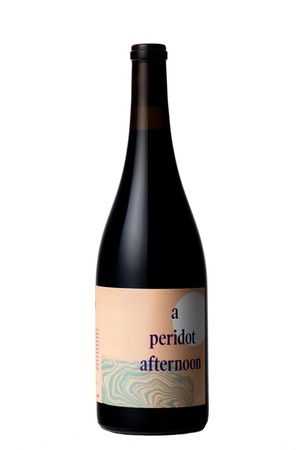 2018 A Peridot Afternoon
In early 2017 I learned I was pregnant and by the spring I had the idea that I wanted to make a wine that would age well enough that my son could drink it when he came of age. I wanted to make something with more tannin and body than Pinot noir and began searching for fruit. Around this time an old friend texted me to see if I wanted to take over his blocks of Syrah at Deux Vert Vineyard in the Yamhill Carlton AVA of the Willamette Valley. I always loved the wine my friend made from it, and thought this was a fortunate coincidence. I am very familiar with two wineries in the Willamette Valley who have worked with this fruit and both winemakers told me that it took a long time in barrel to mature and come around. So with that, I expected the making of this wine to be one of patience and steadiness - much like pregnancy itself.
We co-fermented 90% Syrah and 10% Viognier, using 25% whole clusters of Syrah. Native fermentation and foot treading (which I did while wearing my son in an Ergo-baby) completed the alcoholic fermentation and the wine went into mostly neutral French oak (both 500 L and 228 L sized barrels) where it stayed and matured for 30 months. It was racked and bottled on April 27th.