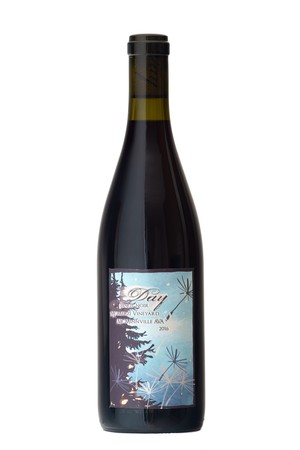 2017 Pinot Noir Momtazi Vineyard
McMinnville
Momtazi Vineyard is a certified biodynamic site nestled in the foothills of the Cascade Range, composed primarily of uplifted marine sedimentary loams and silts with alluvial overlays and an underlying base of basalt. One of the revered vineyards in Willamette, this is our cornerstone source for Pinot noir. We are always thrilled to work with this fruit, as it's some of the most coveted in in the Valley. Many people wish they could get their hands on it, and we're fortunate that we do. Easily our most intense and deeply fruited Pinot noir, the wine displays hallmark Momtazi notes of black cherry and black raspberry, both on the nose and on the palate. Additional notes of sandalwood spice and forest floor emerge with air, giving a glimpse at the complexity to come. It's a moody, broody teenager at present, which is no surprise given the vineyard's reputation for structure. The tannins are suave but sturdy, and the well-integrated acidity holds everything together seamlessly in an enchanting marriage of power and finesse. As flagship wines go, the 2017 Momtazi is a worthy standard-bearer.
92 points John Gilman in View From the Cellar: "
2017 Pinot Noir "Momtazi Vineyard"- Day Wines (McMinnville)
The 2017 Momtazi pinot noir from Brianne Day is a beautifully spicy and aromatic example of the vintage, with the bouquet jumping from the glass in a lovely and quite red fruity blend of cherries, pomegranate, allspice, cloves, lavender, woodsmoke, a beautiful base of soil and a touch of cedary oak. On the palate the wine is bright, full-bodied and tangy, with superb intensity of flavor and transparency, a good core, buried tannins and a long, vibrant and very
complex finish. Unlike the broader-shouldered and more classically black fruity 2018 Momtazi, the 2017 from Brianne is going to evolve into a beautifully spicy middleweight, with great soil signature and intensity of flavor, but a lightness of step that will make it a brilliant partner at the table. 2025-2055.
(Jan/Feb 2020)
Wine Specs
Vineyard Designation
Momtazi