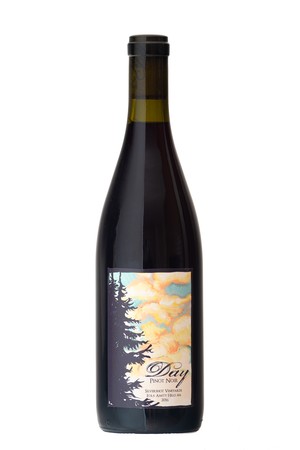 2013 Crowley Station Pinot Noir
2013 was Day Wines second vintage in history. It was a pretty long and warm summer that year, and then right before harvest it began to rain in the way that Oregon loves to rain- meaning a lot. Luckily our Crowley Station Pinot Noir was picked just before rain fall which resulted in a wine that not only represented Oregon summertime, but also a wine that felt true to the Eloa-Amity Hills AVA.
Our 2013 Crowley Station Pinot Noir is a wine has had time to age in the bottle for several years which is why it's exciting to see that it's still very alive, juicy, acid driven and drinking in its prime. Something that you could even hold onto for another couple years for a special occasion. When tasting this wine now in 2022 we get notes that remind us of the soil and location of Crowley Station being closer to the coast and forrest areas. Crowley Station Pinot quickly exemplifies notes of porchini mushroom umami, and silky nutty notes of walnut and acorn. Towards the finish you're surprised with the vivid brightness of red fruit that shines through such as rainer cheeries and dark rasperries that make your mouth water and keep your mind lingering on the next sip. This is a wine for dinner table, special occasions, or for the perfect cozy night in.
Wine Specs
Appellation
Eola-Amity Hills